11 Ways to Celebrate Cultural Diversity in the Classroom
It doesn't take an expert to tell you that your students are each different and unique. They come to the classroom with diverse backgrounds, including their cultures, ethnicities, religions, languages, and economic statuses. They have different opinions about politics and pop culture as well as different learning styles and levels of motivation.
As their teacher, you have the opportunity to create a special place where each student feels like he or she belongs. One of the ways you can foster that sense of belonging is by celebrating cultural diversity in the classroom. Whether your students are new to this country or their families have been here for generations, they will enjoy the opportunity to dig into their backgrounds and share information about their cultures.
That said, some students may not recognize their unique cultures. Be sure to point out that every family has things that make it special: traditions, family size or composition, or even activities they enjoy together.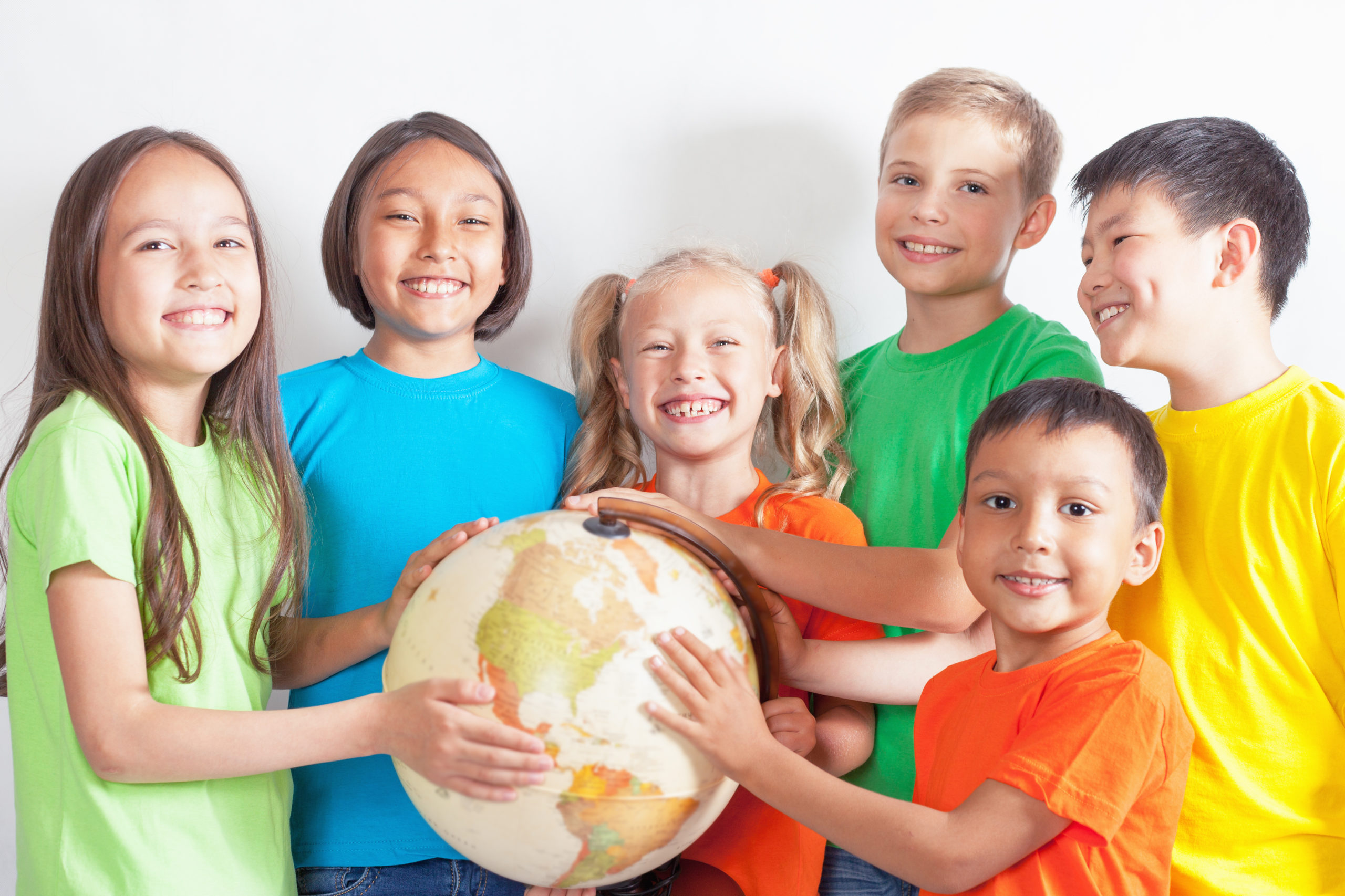 The Benefits of Celebrating Diversity in the Classroom
Implementing diversity activities in the classroom does much more than provide entertainment! The more your students know about other cultures, the better their understanding of the world around them. Let's take a deeper look at the many benefits of celebrating diversity in the classroom.
Academic
A culturally diverse classroom helps students develop their critical thinking and problem-solving skills. Encountering new and different ideas and perspectives makes students evaluate their viewpoints. Through group and partner work, students learn to respect their classmates' differences. Plus, they will likely find things they have in common with each other.
Furthermore, students from diverse classrooms and schools tend to do better academically. Studies show that these students tend to score higher on achievement tests, drop out of school less often, and enroll in college more often.
Social
Students become more empathetic when they encounter other cultures regularly. They're less likely to develop biases and prejudices and more likely to be open to new thoughts, ideas, and opinions as they continue their education.
Planning activities to promote diversity in the classroom helps all students develop their leadership skills and become more self-confident. In addition, your students will have opportunities to develop relationships with people who look, think, act, and speak differently from them.
Future Benefits
All teachers, even in elementary classrooms, are preparing their students to head out into the world. When you prioritize exploring cultural diversity in the classroom, you open them up to a world that's far bigger than their hometown.
Many companies want employees who are comfortable interacting with diverse individuals. When students have the opportunity to encounter other cultures from a young age, they're better prepared to enter the global community as an adult.
Top 11 Ways to Celebrate Cultural Diversity in the Classroom
By celebrating the diversity within your classroom, you can enrich your students' learning experiences and help them expand their social circles. You will probably even benefit yourself in the process! There are many ways to incorporate diversity activities in the classroom. Here are some activities to promote diversity in your classroom.
1. Holiday Celebrations
Create a calendar that highlights celebrations around the world. Choose ones that represent the cultures of the students in your class. When a holiday comes up, take some time to discuss what it's about and find simple ways to celebrate, such as:
Making a relevant craft
Serving a treat from that culture
Reading a book associated with the holiday
Similarly, you can explore how different cultures celebrate the same holiday. For example, Christmas is celebrated in many cultures, but those celebrations can look very different. As major holidays in the U.S. approach, have your students share their favorite family traditions for those holidays.
Thanksgiving is a quintessentially American holiday. Each family represented in your classroom probably celebrates this holiday with its own flair. Invite your students to each share about a Thanksgiving tradition in their family. It may be a special food they eat, a game they play, or a movie they watch. Ask them if they know how this tradition started and what it means to them.
If possible, you could also consider hosting a classroom Thanksgiving meal. Ask students to bring a special dish that their family always eats on Thanksgiving. Have students provide the recipe for their dish, and turn the recipes into a classroom multicultural Thanksgiving cookbook.
2. Music and Art
Another way to promote diversity in the classroom is to partner with the music and art teachers in your school to dive into the music and art of the cultures represented by your students.
Talk about composers, musicians, and singers from each culture. Listen to samples of music, and talk about the similarities and differences your students hear. If there are instruments that are unique to a culture, show pictures of them to your students. Better yet, find the actual instruments for students to see firsthand.
You can also teach students simple folk songs from different cultures. Young students will especially enjoy learning fun songs. Find videos online of other people singing them, but be sure to check that the lyrics are age-appropriate for your students.
Talk about artists and art styles from your students' cultures. Have students make a piece of art in the style of each culture, then display them in your classroom as part of a multicultural bulletin board.
3. Multicultural Library
Another way to promote cultural diversity in the classroom is to build a library that includes books with characters who live in or come from other countries. Include books written by a diverse array of authors as well. Be sure to include age-appropriate biographies of people from a wide variety of cultures.
4. Guest Speakers and Interviews
You can read extensively about another culture, but nothing tops getting information directly from the source. Invite people from different cultures to speak to your class either in person or virtually. By using video conferencing technology, your class can connect with people around your town, state, country, and even across the world!
Have your students prepare questions ahead of time to ask the speaker. Look for people who represent a wide array of life experiences, such as first-generation immigrants, multilingual people, and refugees. An easy place to start is with your students' parents, grandparents, or older siblings.
You can also have your students conduct interviews with someone from a different culture than their own. This could include other students in your class, school staff, neighbors, or friends. Then, allow students to share something they learned from this person with the class.
5. Show and Tell
Ask students to bring in something from home that represents their culture. Then, have them present the item to the class and explain why it's important to them. Have two or three students present each week throughout the school year. Be sure to remind students to ask permission from a parent or guardian before bringing an item to school!
6. Role-Playing
Have students choose an important person from their culture to research. The person can be a current or historical figure. Then, set aside a day for the students to dress like their person and present the information that they found. You could even modify this activity to have students choose a person from outside of their culture.
7. Games From Around the World
Another fun way to celebrate diversity in the classroom is to bring in international games for indoor recess and celebrations. Some easy-to-play games include Mancala, tangrams, and Ludo. Be sure to ask your students what their favorites are and invite them to bring a game from home to play when appropriate.
You can also talk about the sports and games that are popular in the countries your students' families come from. If possible, find opportunities to go outside and play some of the sports and games that are shared.
8. Global Pen Pals
Encourage your students to write to pen pals. If you have students from a wide range of cultures in your class, you can pair students with friends or relatives of other students who live outside of the U.S. If you need ideas to get started, check out this program. It offers project-based opportunities for getting to know other students, schools, countries, and cultures.
9. Cultural Bulletin Board
Dedicate one bulletin board in your classroom to highlighting a different country or region of the world each month. Be sure to include pictures of the country and its location on a map as well as some simple words in the native language. You can even display information about famous people or events related to that country. Get creative!
10. Learn a New Language
Teaching about other languages is a great way to celebrate cultural diversity in the classroom. If you have students who speak languages other than English, allow them to share their languages with the other students. Ask each multilingual student to teach the class a few words in his or her native language. Here are a few simple ideas for words to share:
Greetings and introductions
Numbers from 1 to 20
Months or seasons
Family members
Colors
If a student isn't comfortable in the teacher role, ask him or her to teach you first. Then, you can present the information to the class. Depending on your grade level, you could even have students get into groups to create short skits using the new words they've learned.
11. Multicultural Fair
One of the most popular activities to promote diversity in the classroom is hosting a Multicultural Fair.
Invite students to bring in food, games, crafts, or other items that represent their culture. Extend invitations to family members as well, and invite other classes in your school to attend. You could also partner with other teachers to make a bigger celebration or turn it into a school-wide fair and incorporate the fair into your curriculum.
There are different types of diversity including language, race, ethnicity, religion, family background, and socioeconomic status. Each student in your class, whether they are new to the U.S. or not, has a unique family culture. When you celebrate cultural diversity in your classroom and around the world, your students will become more aware and appreciative of the global community that they're a part of.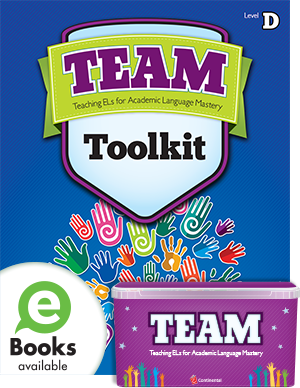 TEAM Toolkits: Teaching ELs for Academic Language Mastery
Structured activities in listening, reading, writing, and speaking help English language learners (ELLs) develop grade-level academic language needed for classroom success.
View Product →
Are you looking for expert tips and resources for teaching English Language Learners? Check out our
ESL Resource Center.
This blog was originally published on February 9, 2022. It was updated on May 23, 2023.