Classroom Management for ELLs: 7 Tips for Teachers
When it comes to teaching ELLs successfully, keeping your class on task and under control is key. Managing an English-speaking class can be difficult enough, but adding a language barrier to the equation can make it even trickier.
While many traditional classroom management techniques are effective, there are additional strategies you can use with your ELLs in mind. From communication to scheduling, here are our top seven tips for effective classroom management for ELLs.
1. Plan, Plan, Plan
While you've likely heard this advice a million times before, the more prepared you are for the day, the less time there is for students to get distracted or start showing negative behaviors. This is especially true when it comes to classroom management for ELLs, where a spare moment of one-on-one time can make a huge difference for a student.
Prepare materials ahead of time in bins or folders to minimize downtime. You can also assign students jobs like passing out materials or papers (which can help with name recognition and social skills as well).
In addition to planning each lesson, consider the sequence of your day. It may be difficult for students to transition from a high-energy activity like recess to a deep-focus activity like learning a new concept. By placing a mid-level activity like a science experiment or art project in between these activities, you can gradually reduce the class's energy level and help them focus on the task at hand.
2. Communicate Instructions (and Discipline) Clearly
When it comes to classroom management for ELLs, communication is key. Before your students can begin to tackle academic subject matter, they'll need to learn how to understand your instructions, directions, and discipline. Here are four key criteria for effective communication with ELLs:
Be visual. Support your instructions with realia, rebuses, imagery, and/or body language clues whenever possible. By including visual cues, you leave less room for misunderstanding and help form stronger connections with new vocabulary and phrases.
Be consistent. Verbal consistency is crucial in language acquisition. Use the same key phrases when providing instructions and asking questions. And be consistent when correcting behaviors and disciplining students as well. If a behavior is permitted sometimes but corrected other times, ELLs can become frustrated by changing expectations in the classroom.
Be brief. The simpler you can make your instructions, the less room there is for misinterpretation and confusion. Wait until a child shows they don't understand before trying a new phrase.
Be patient. Not only will you need patience in the long-term as your students learn English, but you'll also need to be patient when providing instructions or prompts to ELLs. While native speakers may only need a split second to get to work, ELLs may need up to ten seconds to process the instructions before following them. Resist the urge to repeat yourself or provide assistance too quickly.
3. Create Structures and Build Routines
Routines are one of the most valuable classroom management strategies for ELL students. They help students feel more comfortable because they know what will happen next and what is expected of them throughout the day. This is especially important for new ELL students who may find school emotionally exhausting as well as mentally demanding. Posting a daily schedule with visuals at the front of the classroom can help students know what to expect and how to prepare for their day.
Many teachers struggle with classroom management for ELLs as their students arrive in the morning since there is no definitive lesson to be taught or activity to complete. A morning routine can add structure and educational value with activities like:
Going over the date and the weather
Singing a song
Reviewing behavior expectations
Setting goals for the day
Getting supplies ready for the day
Looking for more morning routine ideas? Check out our blog on morning work activities.
The end of the day can be another difficult time when it comes to classroom management for ELLs. Consider an end-of-day routine that includes:
Putting supplies away
Neatening desks and shared spaces
Discussing what students learned that day
Self-assessing behavior for the day
Reading a short story or poem
Giving a preview of what to expect tomorrow at school
You can also implement quick routines like music, rhymes, or a countdown clock to keep students focused while switching between tasks and lessons throughout the day.
4. Optimize Your Seating Chart
A carefully crafted seating chart is among the best classroom management strategies for ELL students. Your seating chart should work with you, not against you to manage your class. Start by considering different organizational styles like rows, pods, or even semi-circles. Each setup is tailored to different types of work, so consider how often your class will be working individually, in pairs, or in small groups.
When working with ELLs, you'll want to maximize social growth as well as learning, so pods or other small group solutions may work best. Pairing a new or struggling ELL with an outgoing student that is a positive role model can benefit both children.
You may also find it helpful to put struggling students close to your desk, allowing for more eye contact, a better view of visual cues and symbols, and better overall classroom management for ELLs. You can also change things up with flexible seating options that can help students focus and get out excess energy.
5. Teach Social Skills As Well As Academics
For many ELLs, school is the primary place where they can learn American social and cultural norms. This is why it's key to be patient and teach social skills as part of your curriculum. For example, you may think that a student is acting out (e.g. not making eye contact or not responding to a question), but he or she may simply not have the social understanding to know what is and isn't appropriate in the classroom.
Sometimes modeling is enough for students to pick up on social cues and skills. But other times you may need to discuss and roleplay social skills more deliberately. In addition to setting instructional and academic objectives, create social objectives for ELLs. This way you'll be able to track growth in behavior and social intelligence as your students progress.
6. Remain Calm and Confident
It's easy to get overwhelmed and frustrated when a student simply cannot understand a direction or a concept. But, getting discouraged will only make the situation worse and upset the student. Classroom management for ELLs is all about setting good examples for your students to copy. Remain calm and confident even when you struggle to communicate with a student.
Exuding confidence will also help your students feel more comfortable and self-assured when they struggle to understand or communicate a concept as well. And, if you are teaching a class with both native speakers and ELLs, your confidence will command the respect of your native speaker students when you need extra time to repeat an instruction or clarify a concept for your students who are still learning English.
7. Be Culturally Engaged
Your goal as an ELL teacher is not only to teach your students English, but to honor and share their culture with the rest of the class. Take the time to do some research on the countries your students come from. Explore the culture they may be part of at home, the traditional foods they might enjoy, and the values they may hold. Even something as simple as learning how to say "hello" in your students' native languages can make a huge difference.
You can also explore ways to share your students' cultures with the rest of the class. Consider including songs, stories, or holidays from around the world in your lessons. Honoring and engaging with your students' cultures can make a world of difference when it comes to your relationship with students and their parents.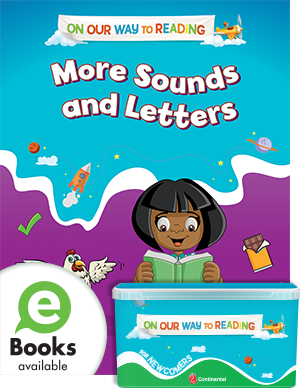 On Our Way to Reading—Newcomers
Lessons based on the Science of Reading help emergent English learners build foundational reading skills, giving them a strong start to language acquisition and confidence to grow on. Great for ESL programs!
View Product →
Thank you to Melissa Miller, an ESOL teacher in Howard County, Maryland for consulting on this blog post.