One Person Can Change the World: Teaching Social Justice
More than ever before, your students are connected to the world around them. It takes only seconds for news stories to spread about events happening in other towns, other states, or even other countries. As news becomes more ever-present in your students' lives, it's the perfect time to start thinking about social justice and the role it can play in your classroom.
Chances are, your students have seen their peers on TV, protesting gun violence or staging walkouts to demonstrate their opinions on issues that concern them. Rather than being worried about broaching topics of social justice in your classroom, use the momentum and enthusiasm students are feeling about their ability to change the world, and foster a classroom environment that supports social justice.
What is Social Justice?
In broad terms, social justice is the idea of a fair and just relationship between an individual and society. It measures the distribution of wealth, opportunities for personal choice, and social privileges. The principles of social justice include equity, access, participation, and rights. In the most general definition, social justice refers to what's fair and what isn't. Social justice issues can involve unfair treatment due to race, age, gender, religion, or sexuality.
It's important for students to learn about social justice to help them become better global citizens. Learning about the issues facing groups of people different from themselves—or similar to—can help them develop empathy and learn to tackle real-world problems by looking at them from multiple viewpoints.
What Are Some Examples of Social Justice?
When talking about social justice in your classroom, you are bound to encounter questions from students. They may be confused about how something can be "wrong" but still legal. Use examples from history to illustrate the complications of social justice and the efforts it has taken groups of people to earn their rights.
Check out these lesson plans about women's suffrage. Talk to your students about how just 100 years ago, women in the United States didn't have the right to vote. Look at other examples of women's voting rights around the world and discuss the steps women took to gain voting privileges.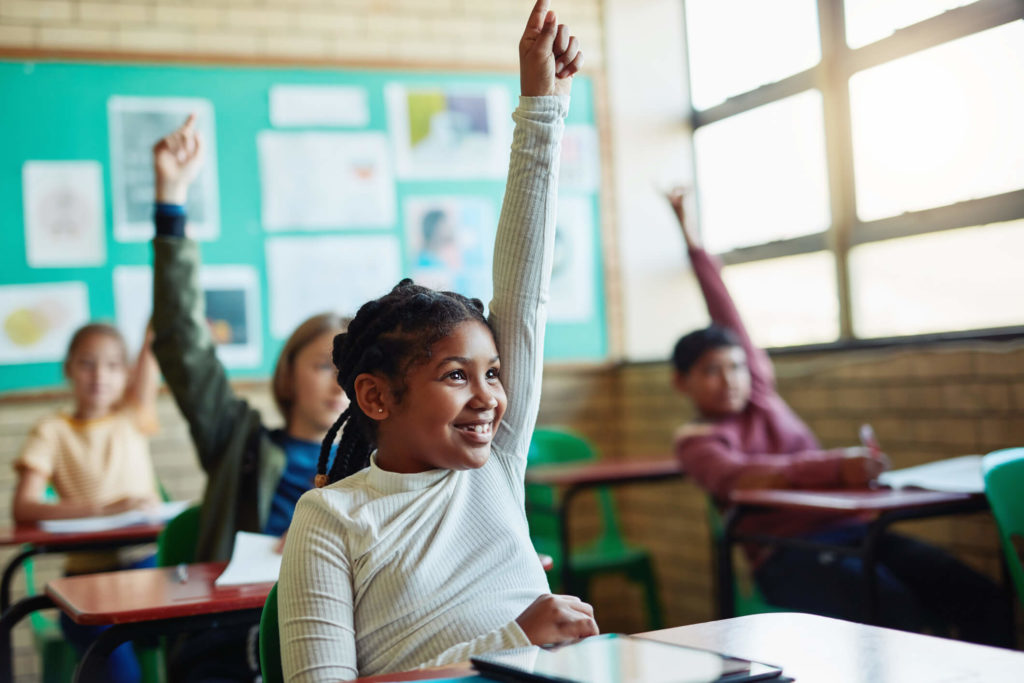 For older students, plan a lesson on how segregation impacted the United States. Discuss the changes that have occurred in the United States to improve racial equality and the issues that still need to be addressed. Look at examples of racial equality or inequality in other parts of the world.
Use examples from recent history to talk about how young people are making a difference in the world. This lesson plan highlights the gun-violence activism of students at Marjory Stoneman Douglas High School in the aftermath of a shooting at the school.
How Can You Get Your Class Invested in Social Justice?
It may seem overwhelming to students to read about the history of social justice and see all the steps it took to make changes. Reassure your class that they can start small yet still make a difference.
Try these simple ways to get your students thinking about social justice:
Encourage your students to share their stories of diversity. Hold a cultural fair to let students highlight their backgrounds and histories.
Make a Student Bill of Rights. Show your students that social justice starts in your classroom. Discuss the difference between rights and privileges, and work together to create a list of student rights. Use this lesson plan for inspiration.
Find examples of people close to your students' age. If you're teaching a unit on climate change, read about Greta Thunberg. Use the stories of Ryan White, Alex Scott, Malala Yousafzai, or these cool kids to inspire your students.
Remind them to start small. Encourage your students to look around their school or their community and find examples of social justice issues, or ways to promote justice for all. It only takes one person to make a world of difference.
Teacher's Plan Books
Choose from two styles to keep your weekly planning, and activities more organized.
View Product →